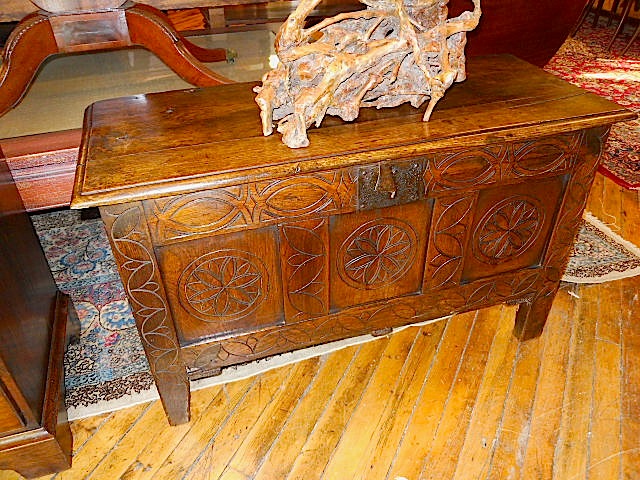 Oak Coffer
English 17thc carved oak coffer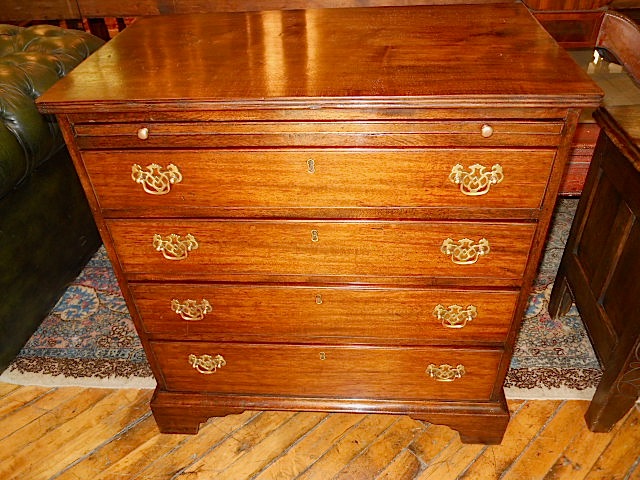 George IV mahogany bachelors chest
English c1830-40 mahogany bachelors chest with brush slide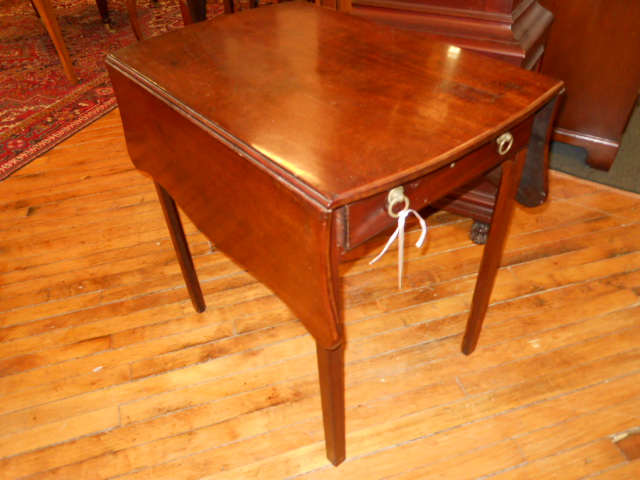 Pembroke Table
English all orig. mahogany serpentine Pembroke table c1790-1800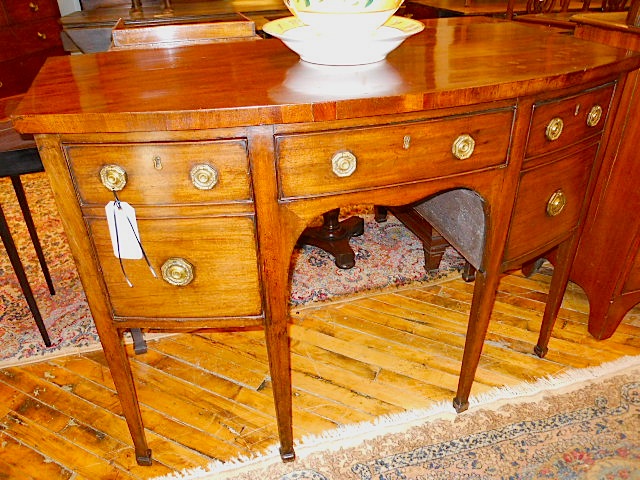 Georgian Sideboard
English c1795-1815 Mahogany small scale bow sideboard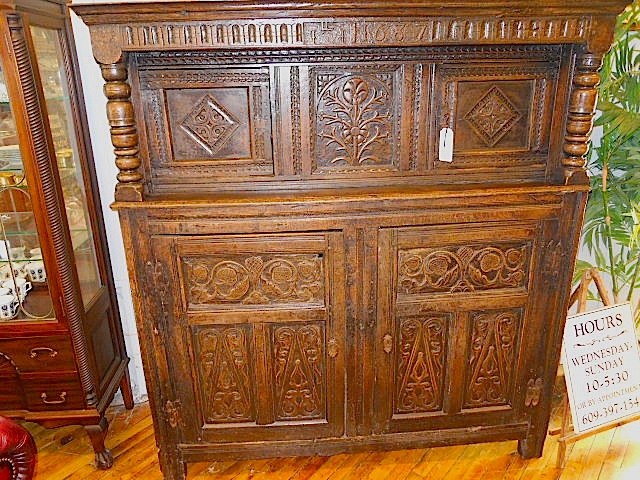 Court Cupboard
Dated 1687 English oak court cupboard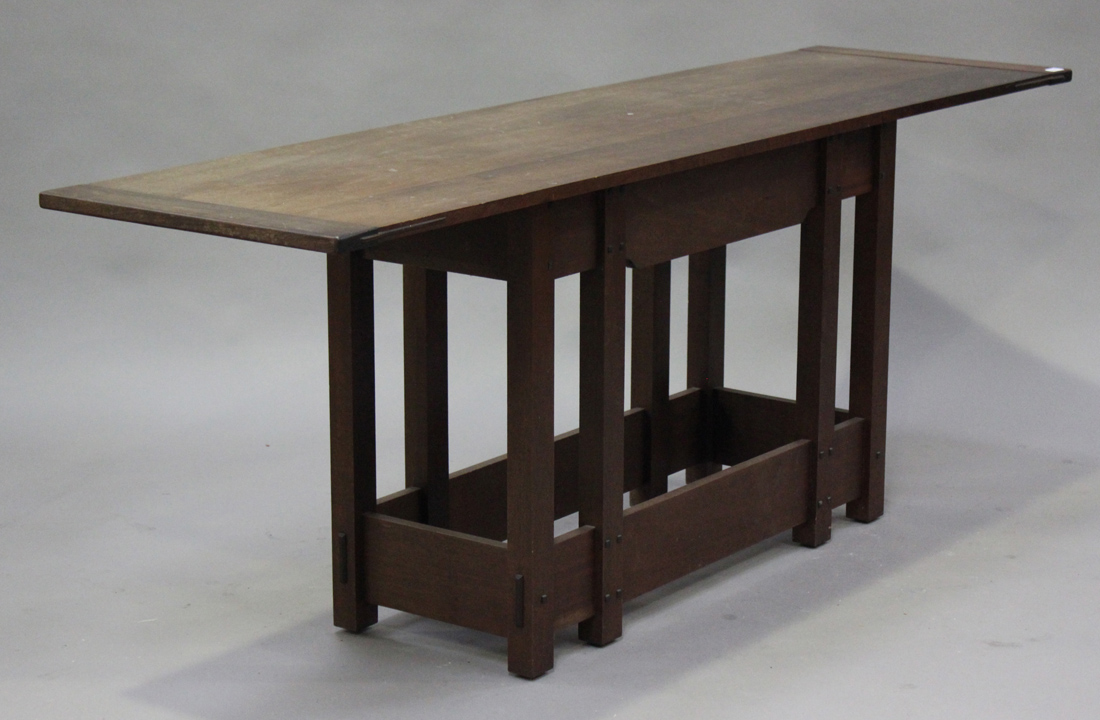 Green & Green console
Green and Green style console table made by Warren Hilt  Santa Monica Ca.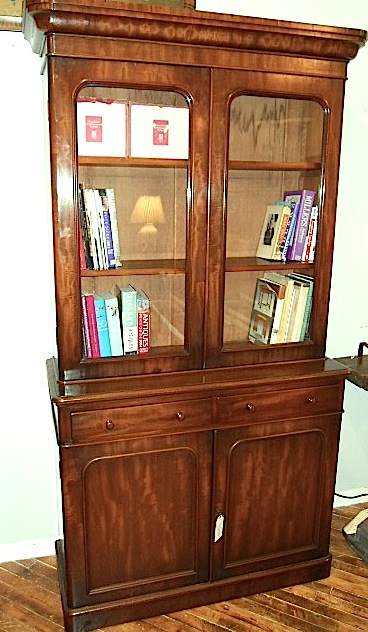 C1860-70 Mahogany Bookcase
English c1860-70 mahogany bookcase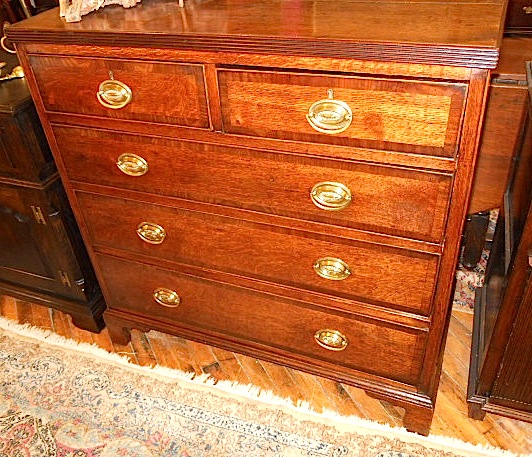 George lll Oak chest
English c1795 -1800 oak w/mahogany cross banding chest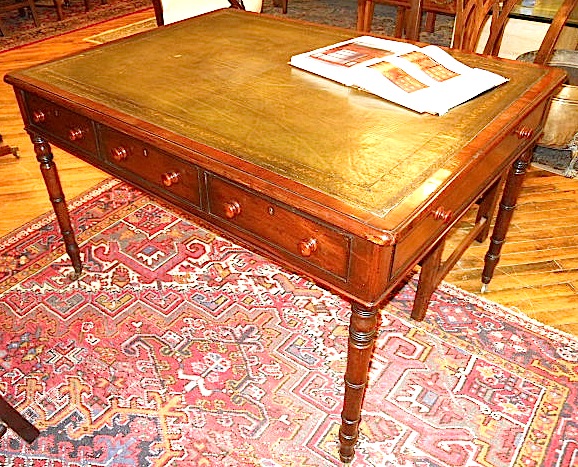 Georgian Mahogany c1820 Writing Table
English George lV mahogany writing table
Olivewood C1900 Writing table
Italian C1900 burr olive wood writing table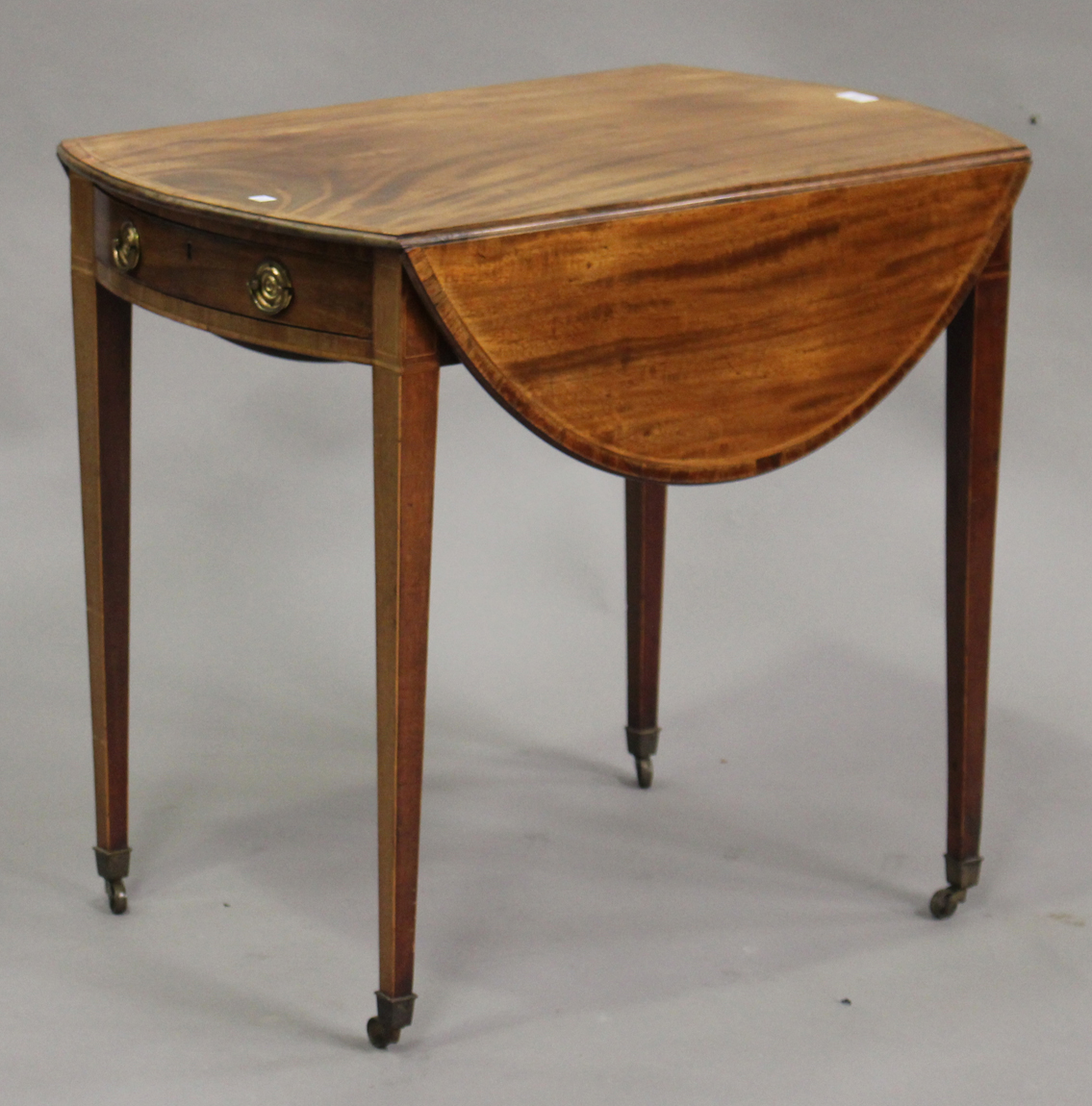 Pembroke Table
English 18thc mahogany pembroke table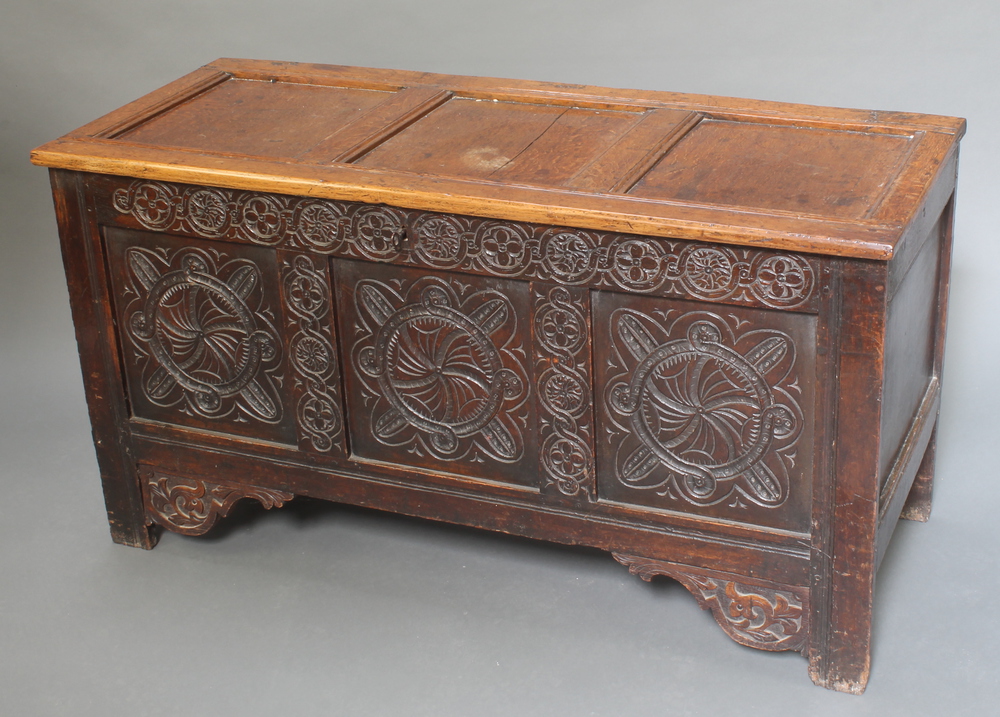 coffer
17thc English oak carved coffer c1680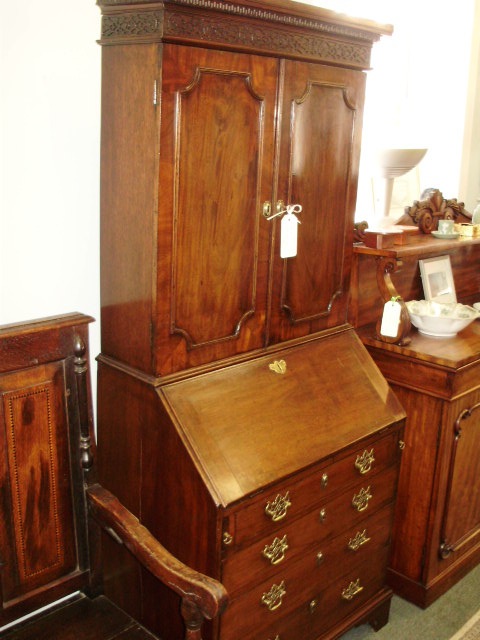 English Mahogany George lll Bureau Bookcase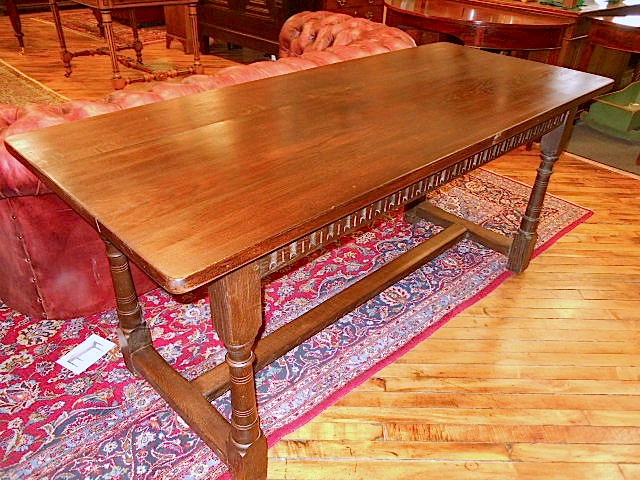 19th Century Oak Library Table
English 19th Century Oak Library table Charles ll style -- solid, very high quality, great color
c1890 Breakfront Sideboard
English Regency style c1890 breakfront sideboard mahogany original condition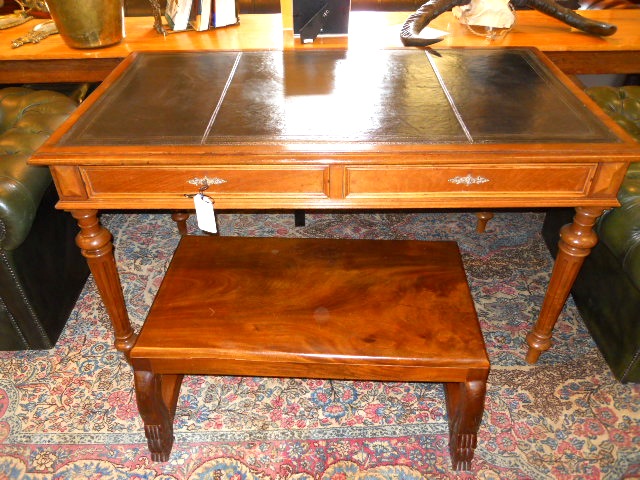 French Writing Table
French c1890 Fruitwood 2 drawer writing table all original with black leather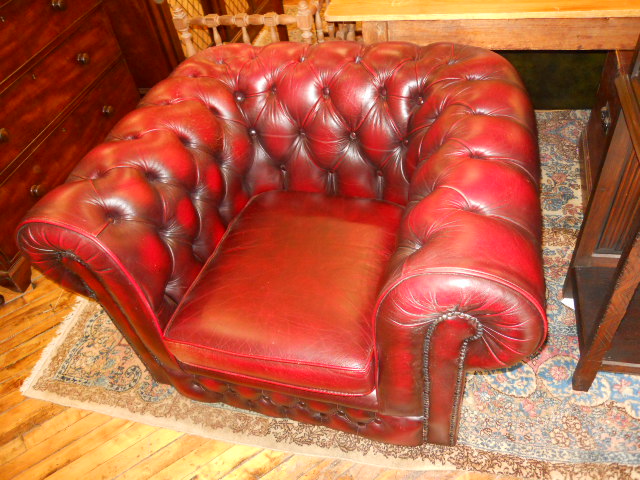 Red Leather Chesterfield
English c1950s red leather chesterfield club chair, great condition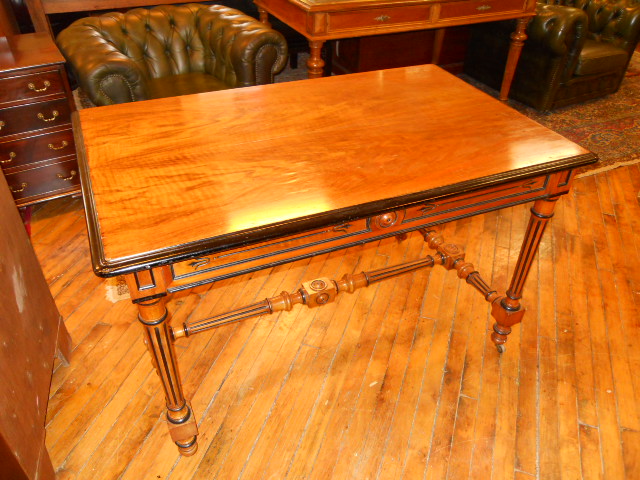 English c1870 Library Table
English c1870 Holland & Son Maple / Walnut and Ebony Library Table all original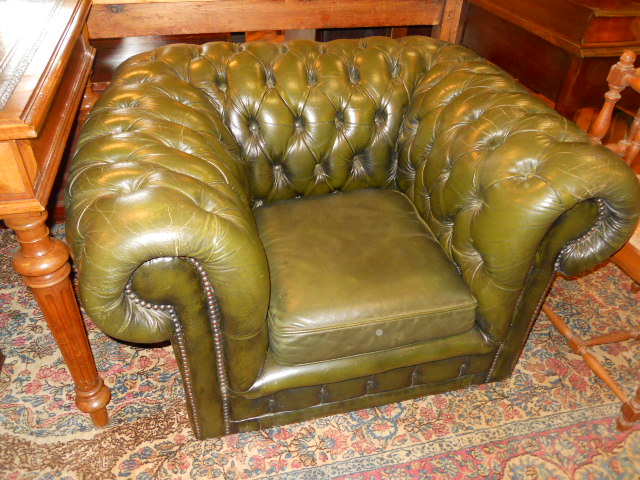 English c1950s Green Leather Chesterfield Club Chair
English c1950s green leather chesterfield club chair, great color and condition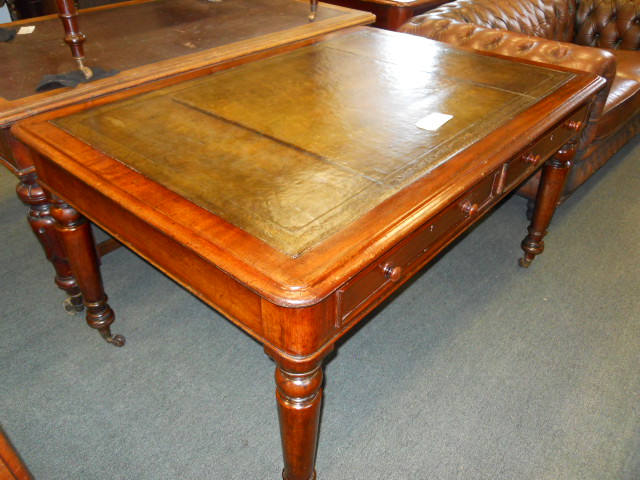 English c1860s Mahogany Partners Desk / Writing Table
English c1860s mahogany partners desk / writing table original condition 4 drawer with green leather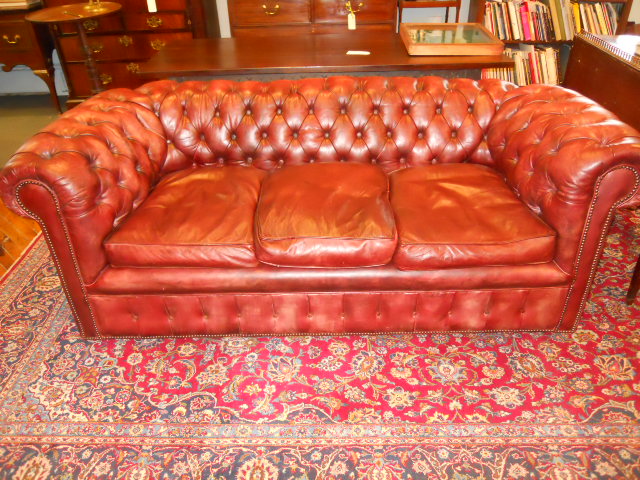 English Chesterfield c1960s
English Chesterfield c1960s Red leather down filled rolled back great condition and color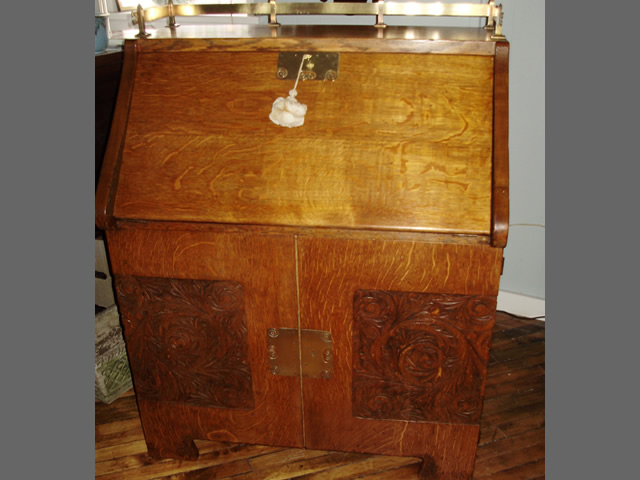 c1884 Oak Bureau
Very Important c1884 Oak Bureau Designed by H.H. Richardson and executed by A.H. Davenport Co. Boston Mass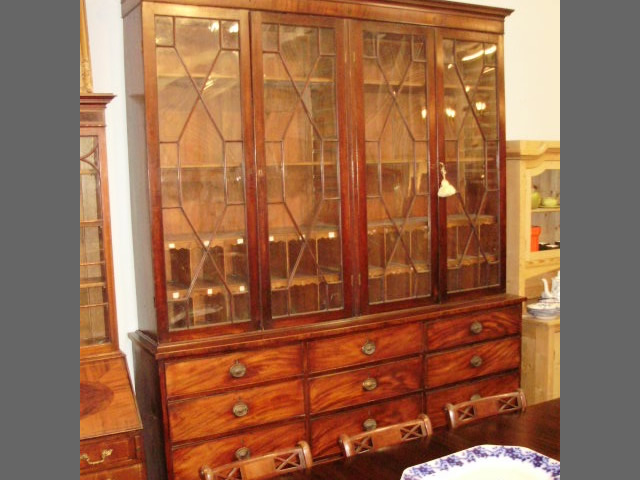 Butler's Bookcase
English Very Large orig. condition mahogany straight front Butlers bookcase silver storage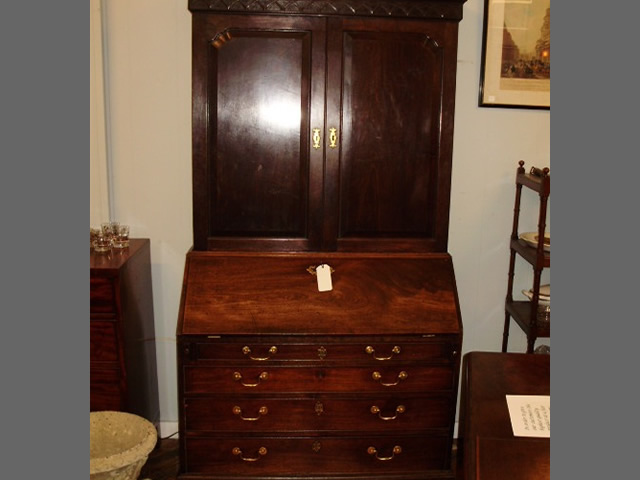 English Mahogany Bookcase
18thc English mahogany bookcase in orig.cond
Mahogany Linen Press
C1800 English Mahogany Linen Press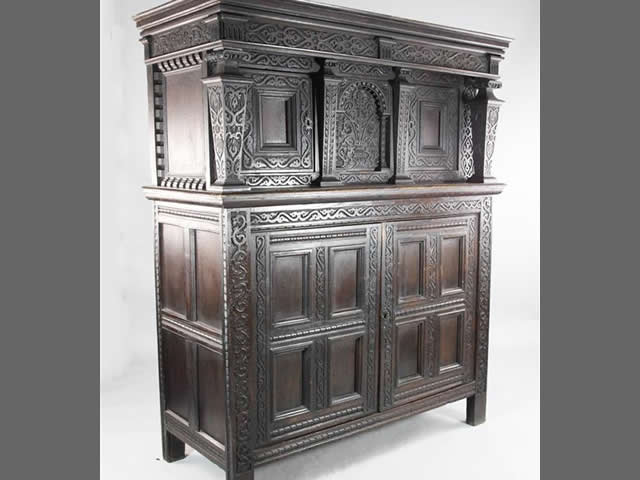 17th c English Cupboard
English 17thc Oak court cupboard highly carved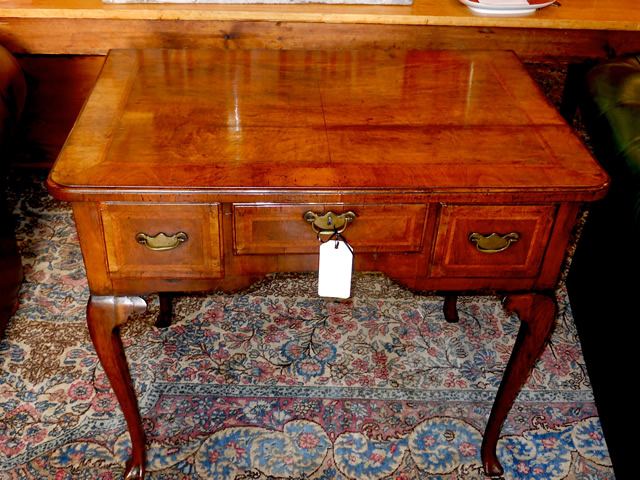 English Lowboy
English c1710-20 Walnut Lowboy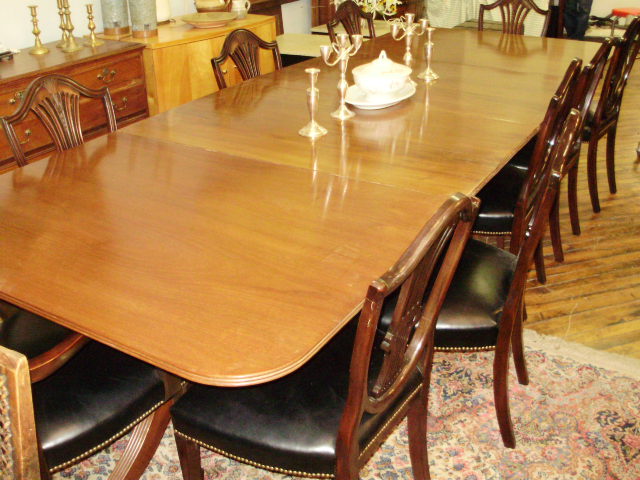 Mahogany Dining Table
English 19thc mahogany large dining table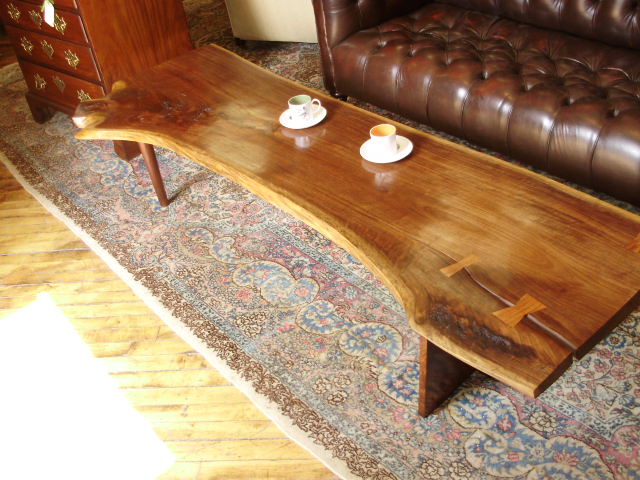 Black Walnut Coffee Table
Black walnut modern coffee table bench with rosewood butterflies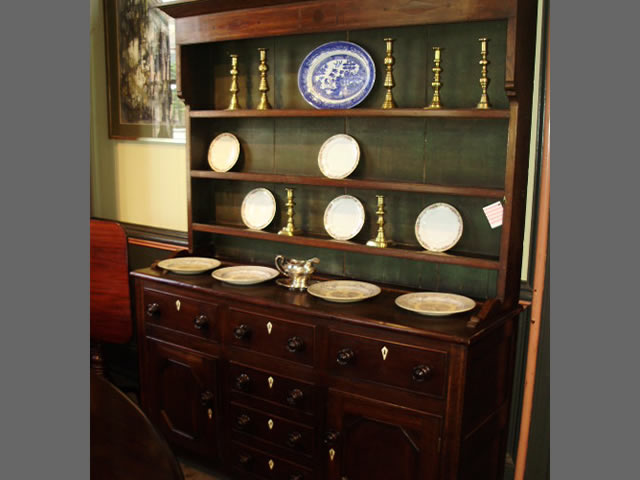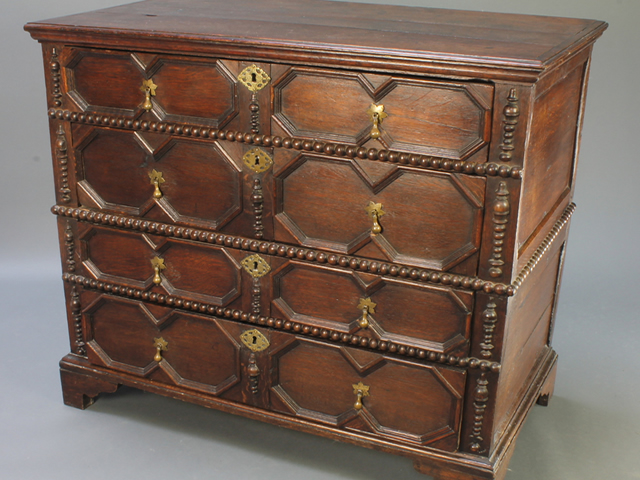 Mahogany Chest
English 18thc Bachelors Chest mahogany c1780-90
English Chest
English 17thc Oak Charles ll chest orig cond.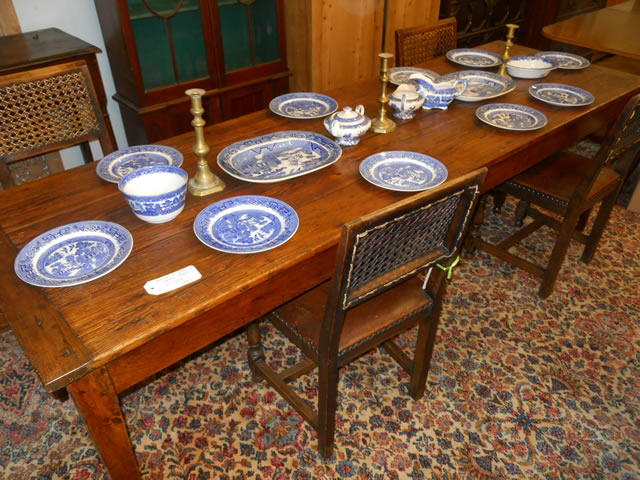 Farm Table
French Farm Table c1860 Pine Elm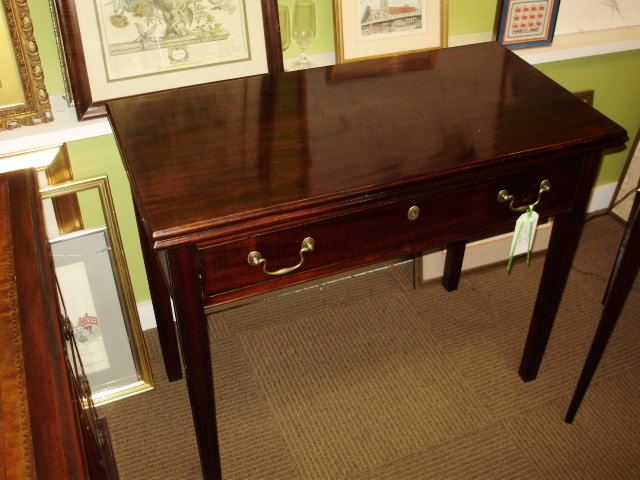 Card Table
American c1770-90 Cuban mahogany 1 drw. card table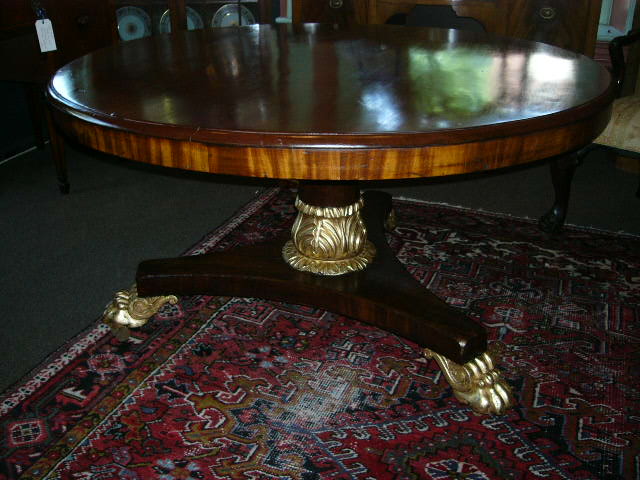 Breakfast Table
English Regency Mahogany Rosewood and gilt Breakfast table c1825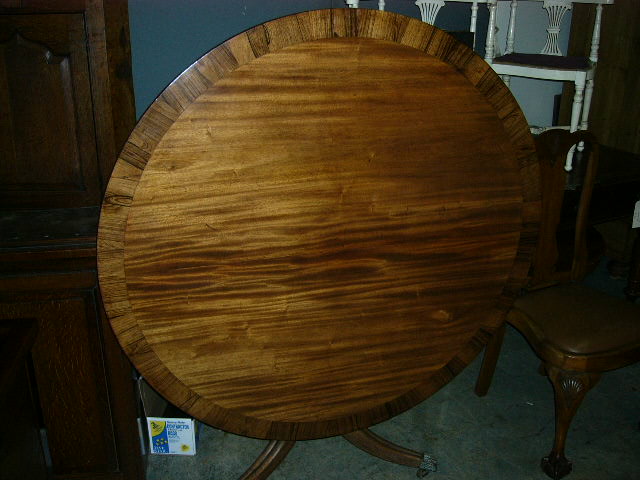 Tilt Top Table
English Regency tilt top table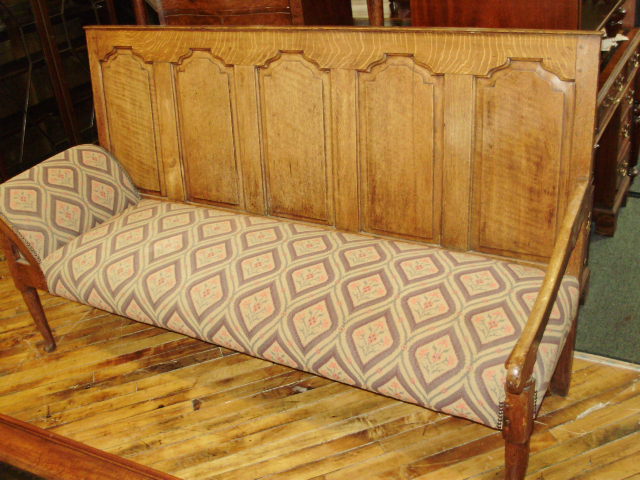 English Settle Bench
English c1790 oak rolled arm settle bench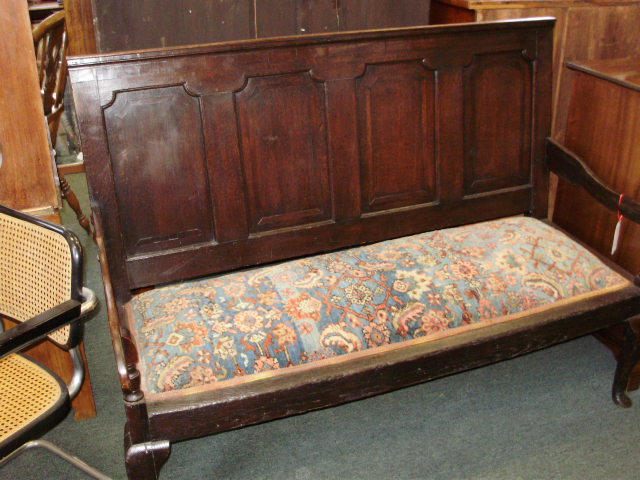 Settle Bench
Settle bench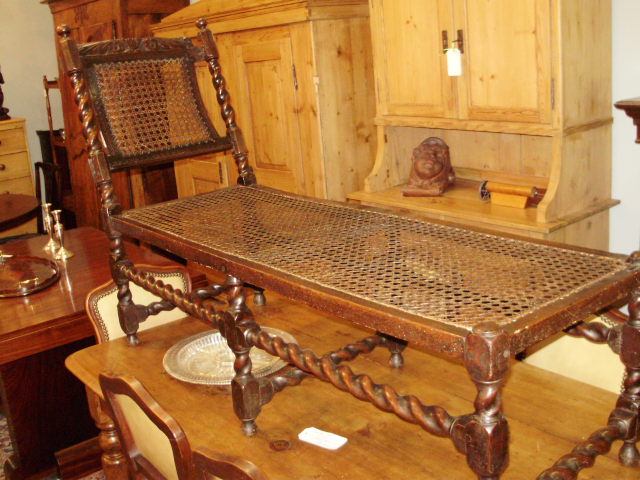 English Walnut Settee
c1690 English walnut settee
English Chesterfield
SOLD English full button brown leather Chesterfield c1960s
Mahogany Desk
English late Regency mahogany writing table c1850.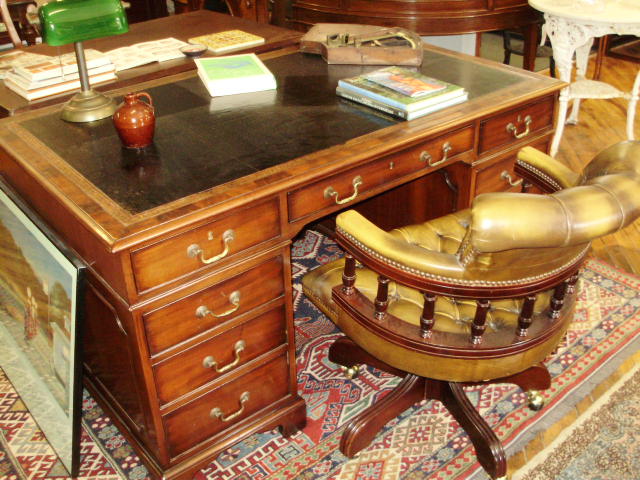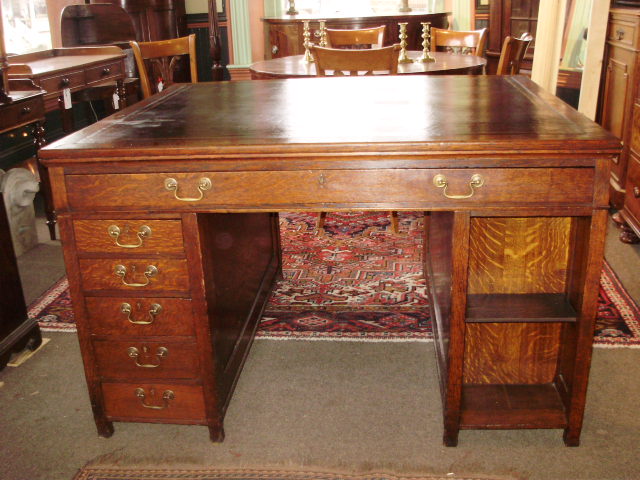 Charles Ashbee Desk
Charles Ashbee signed Desk c1891-1900 oak worig leather.